MassageBook makes scheduling and managing appointments easy for both you and your clients! One way is through automated text messages that are sent to your clients when certain scheduling criteria are met.
The following is a list of automated text messages that MassageBook sends to your clients on behalf of your business. In order for clients to receive text messages from your business, they must have a valid cell phone number in the "Client Details" section their client record (Business tab > Clients). 
Here's how to view the automated text settings:
Navigate to your Business tab.
Select Settings.
Select Outgoing Messages.
Select Client Messages.
Appointment Reminder: An Appointment Reminder text message sends automatically to your Clients X number of hours before their scheduled appointment time. By default, MassageBook sends the reminder 2 hours in advance of the Appointment, but you can adjust when the Reminder text message sends by clicking the blue gear icon next to the "Appointment Reminder" template (see below).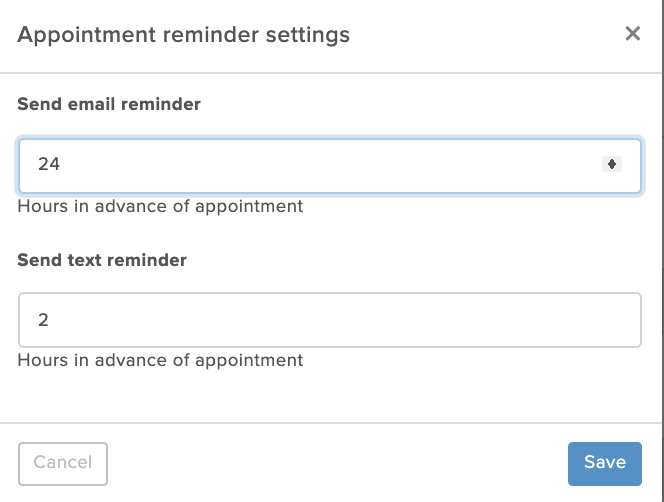 Note: Whatever texts you have enabled in Settings will automatically apply to all appointments booked by clients or by the business. However, when booking from the Business Schedule, you can elect to not send an Appointment Reminder text message by deselecting the Reminder box on the create Appointment modal. 
Appointment Missed: When marking an Appointment as a "No Show", you have the option to send a Missed Appointment text message to the client. This checkbox will be selected by default on the Business Schedule if enabled in your "Outgoing Messages" > "Client Messages".

To learn more about when text reminders send to clients, click here.