MassageBook's Campaign templates are designed to help make your email marketing quick and easy. Gone are the days of needing to create your own button or create an email from scratch just to send your clients to a link of your choosing. 
Now, you can edit the destination link included in a template's clickable button. Promotion? Membership? Social media page? External website? Yes to them all!
Once you reach the Design stage of campaign creation you can change the destination link and the text of the included button by following these steps:
Click the button included in the body of the email template.
Edit the text within the button by making changes to the text listed in the Button text field.
Click the Link destination drop down to choose what page opens when the button is clicked.
Click Save changes once you have chosen a destination.
Continue designing your Campaign email.
Within the "Link destination" drop down, you can choose from the following options:
Your MassageBook Business Website
Any current or upcoming Promotions
Social Media pages (Facebook, Twitter, or Instagram)
Any active and online Memberships
Any custom URL
Gift Certificates page
Here's what that looks like: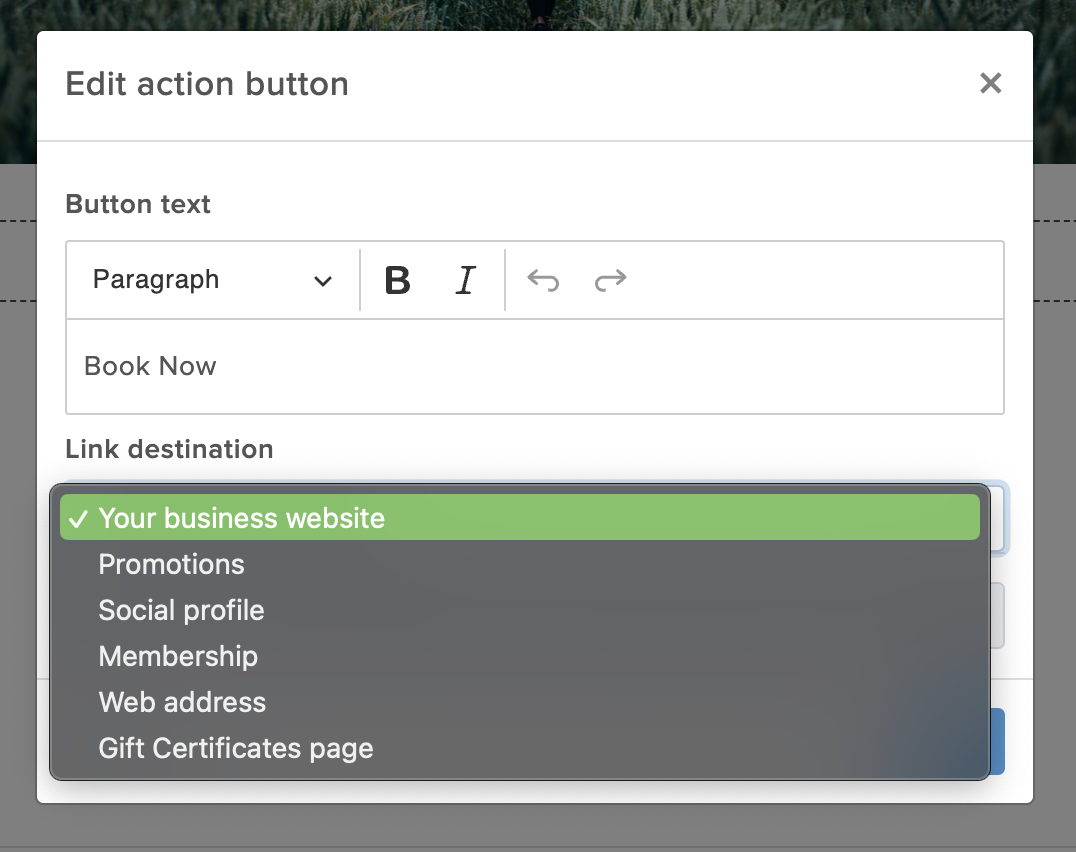 You can learn more about creating Campaign emails here: