When a booking confirmation or email reminder is sent to your client, most email providers (Gmail, for example) will display a pop-up at the top of the email suggesting that they add the date/time to their calendar. If your client is seeing a different time suggested by their email provider, it is based on their email account's specific time zone settings. This suggestion from their email provider is not a part of the appointment time that MassageBook is sending. The date and time we are sending is in the email text body.
This is an example of what the confirmation looks like when the time zone settings are correct.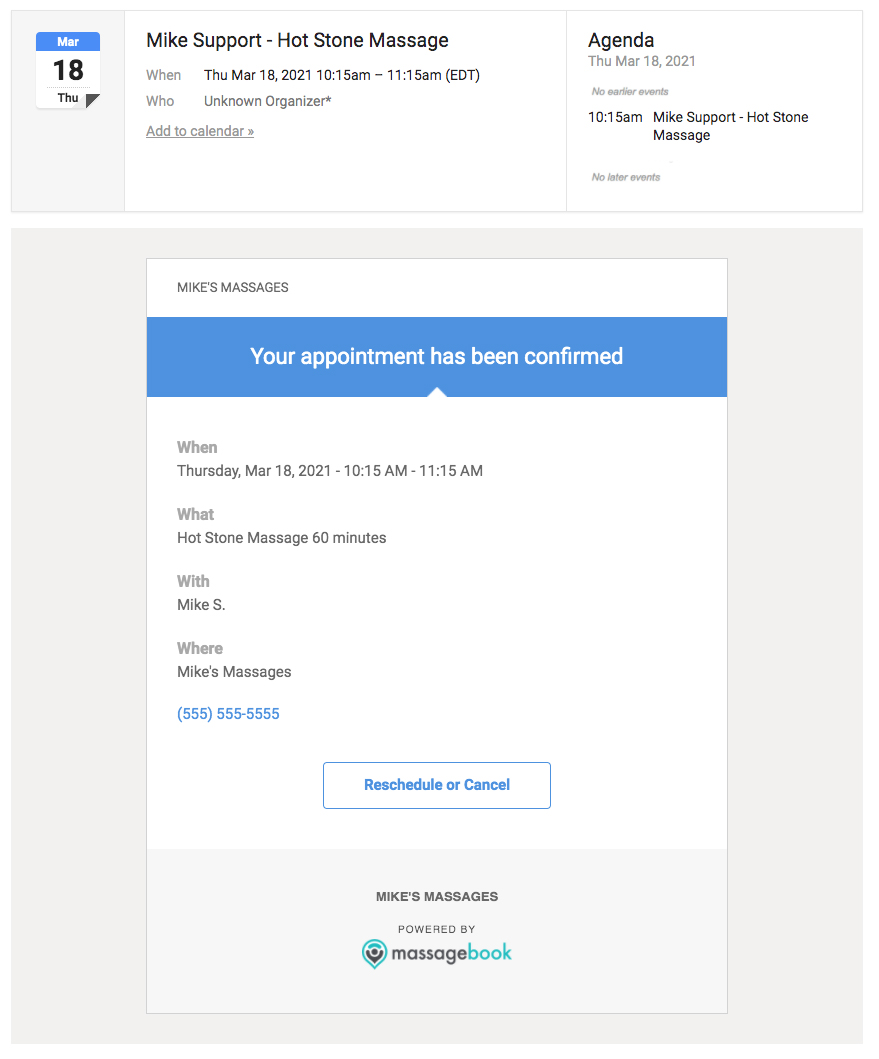 The body of the email will always display the correct time. However, when the client's time zone settings are incorrect, the time displayed in the Agenda calendar suggestion will display the time converted to a different time zone. The client can fix this by editing the time zone for their personal email account. 
You can view the actual email that was sent to your client in your business' Outgoing Messages. You will see the correct appointment time was sent to the client.
Navigate to your Business tab.
Select Settings.
Select Outgoing Messages.
Scroll through the history or select the date from the date-picker.
Select the client's email from the list and view the reminder.